Cutera Enlighten Picosecond laser
This Picosecond laser from Cutera face and body solutions offers versatile picosecond technology. In today's aesthetic arena, tattoo and pigmentation removal are vital parts of a successful aesthetic practice. There are also a growing number of people that are experiencing regret in the appearance of a new or old tattoo. The market sector is expected to further grow by nearly 15% in the next 5 years. 
If you take this statistic and then add in that around 40% of the population are susceptible to pigmentation coupled with around 70% of the patient seeking an improvement in the tone and texture of their skin and appearance, you can see that a versatile powerful laser could well be the answer to your business. 
The Cutera Enlighten is one of the industries leading aesthetic laser system to offer treatments for both tattoo and pigmentation as well as other aesthetic procedures. It features both nanosecond and picosecond pulses for the ideal blend of parameters, offering a broad range of treatments and applications.
The Cutera enlighten also has a range of wavelengths, spot size and energy settings to correctly delivery the right amount and type of energy to the unwanted pigmentation or ink. 
To view all our used system or sell your own equipment please see our used laser and aesthetic equipment directory.
To view some of the most popular manufacturers and models consult our main manufacturers page.
For helpful advice please see our buying guides or our training options and click here for maintenance advice.
Or simply contact us to discuss your requirements  
Peak Power with variable pulse widths 
The Cutera Enlighten laser features both nanosecond pulses and picosecond pulses in the same laser system. This enables the user to achieve efficient and effective removal of ink and pigmentation. 
As well as this, the Cutera enlighten laser offers a strong non-thermal photochemical effect with a high peak power and ultra-short pulse-widths. This technologies allows the user to the shatter the target chormphore without causing thermal damage to the surrounding skin.
This is ideal for the treatment of stubborn tattoos as well as skin rejuvenation with such as PICO Genesis.
Below we can see an example of to interaction between pulse widths and the particles it is targtting 
 

Multiple wavelengths offer multi coloured pigment removal 
It is a well known fact that tattoo ink and pigmentation issues can be made up of multiple colours. This requires multiple wavelengths to remove them effectively and safely.
The Cutera Enlighten laser offers 3 such laser wavelengths for this purpose
1064nm for targeting darker ink
532nm for targeting red inks
670nm the first of its types for targeting

greens

and

blues.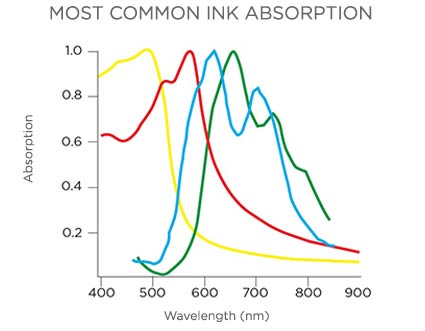 Pico Genesis
This is a procedure to maximise results for laser skin toning and texturing. Cutera Pico Genesis harnesses the power and flexibility of the enlighten SR and this, combined with its dual delivery, selectively shatters the pigmented and induces dermal disruption. This causes a remodelling of the skin and rejuvenation in fewer than 3 session. 
Pico Genesis FX
This technology from Cutera laser introduces and entirely new treatment technique for the treatment of scars, wrinkles and unwanted pigments.  It combines Cutera Enlightens' non-thermal pico-pulse with fractionated mocro-lens array  for the treatment on all skin types.  
See video below for pico Genesis
 Wavelength
 

 

1064 nm
670 nm
532 nm
  Pulse energy
  600 mJ
125 mJ
300 mJ
  Pulse duration
 750 ps, 2 ns
660 ps
750 ps, 2 ns
  Spot size
 2-8 mm
2-6 mm 
 2-8 mm
  Repetition rate
Single shot ~10 Hz
Single shot ~5 Hz  
Single shot ~10 Hz